In October, we produced a second Zombie action film. It was an exciting project, with over 40 crew and three days shooting in Bedford. The film has since had over 1.4 million views on the Ampisound YouTube channel, and more on other social media content providers. Here you can check out some of the behind the scenes photos from the shoot!
These happy zombies were provided by Z Events. They also worked with us on the previous zombie film for LEWZ!
The makeup team. Scarlett and Becci were responsible for ensuring our stunt zombies, and survivors, looked epic.
We had weapons expert, Brad Hunt, on site to manage our firearms.
Crew preparing for a scene.
On this shoot, we had a custom designed head-rig for the camera and sound. Sergey Valyaev, the camera operator for Hardcore Henry, designed and gave it to us. Go check out the AdventureMask here!
Walking through a sequence
Throwing in a little parkour for fun.
Dominic Van Bunnens played the commander. Doesnt he look the part!
Walking rehearsal.
GoPro hooked us up with two of the brand new, Hero 5 cameras, for the shoot. Some of the new features are so useful, like the voice recording, and the camera itself was just perfect to use. Check out the hero 5 here!
Zombie assault.
I had such a lovely time working with Fizz on the previous film, so I knew I wanted her back again for this one. She played a zombie and was amazing!
First AC, Austin Phillips, always on hand with the perfect solution and a cheeky comment. Top lad.
We used a drone to capture the viewpoint of the 'helicopter' in the film.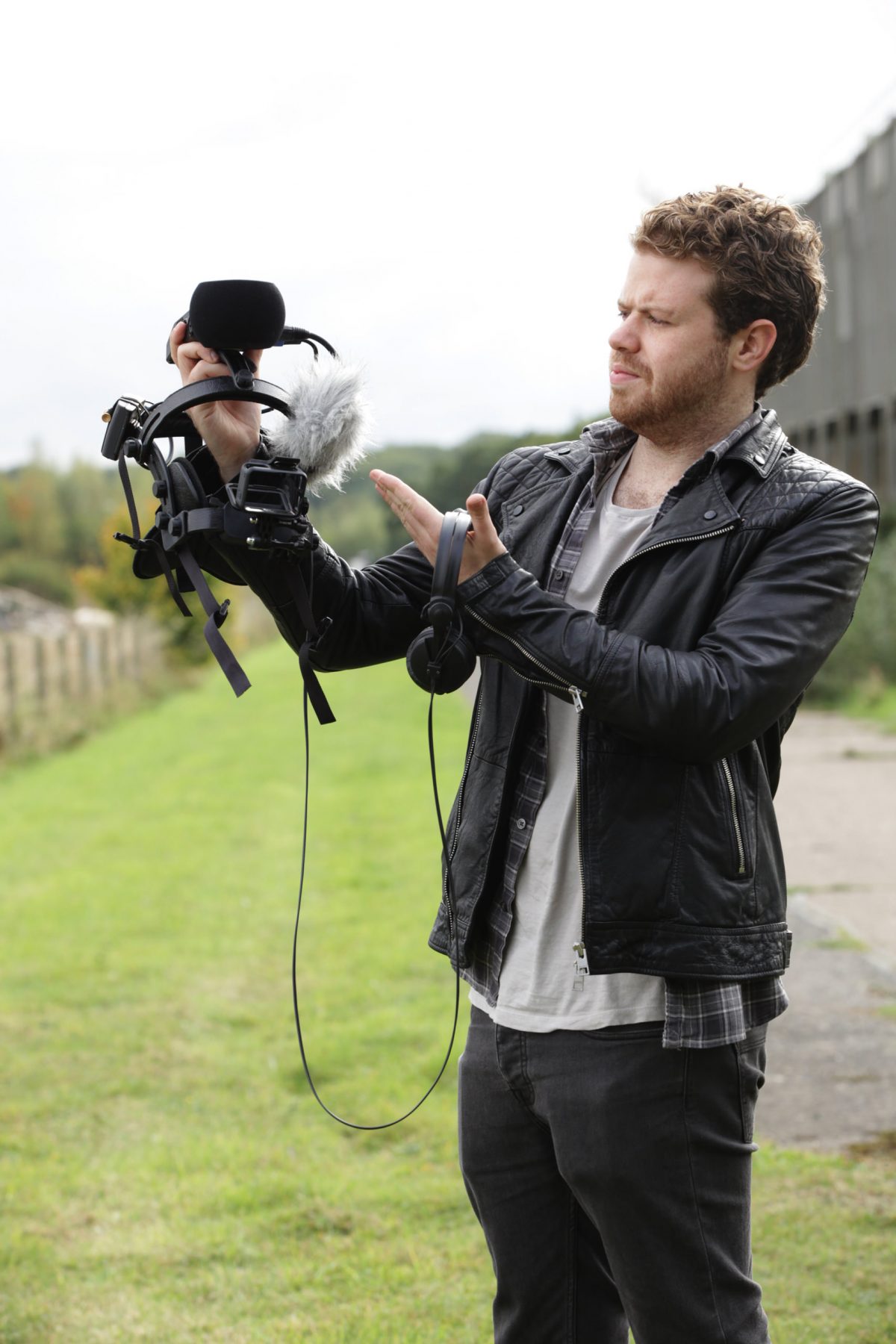 Soundie, Duncan Ettie, presenting the adventure mask rigged for audio.
Zak Harney on hand to keep everything running smoothly.
Director Scott Bass, wearing unused costume from the film.
Makeup for Aslans leg wound. Looks legit!
Sophie Bramley prepared the mainframe room, and Adrian Pueyo created the visuals for the monitors.
When Austin and Duncan hear the words 'working lunch'.
A pleasure to have Katie McDonnell on board for a lead role in the film. She is a literal action hero.
Zak getting stuck in to the set design.
Alright fizz, calm down.
Scott directs Katie for the sequence in the fan room.
Shane Griffin and Benj Cave, in an action sequence in the fan room segment of the film.
We found the biggest guy on the planet to play out bad guy, Vasya.
Ironically, Greg was actually one of the nicest guys ever!
Toby looking fierce.
Z SQUAD.
Final crew photo!
All photos in this post are by Richard Parsons. He did a great job capturing the BTS for this project! You can see the final film here.